Introduction:
The Grain Tech TFGF Series Rotary Valves are essential equipment units used in Pneumatic Conveying, Material Handling and Dust Removal Systems. They have been engineered to effectively maintain a pressure or vacuum state providing a continuous and smooth flow of material, or for controlling or preventing material particles from exiting to the atmosphere. The main component is the rotor, incorporated not only for metering and conveying materials, but also for sealing purposes.
These rotary valves are widely used in cereal, feed processing, oil and fat engineering, chemical, pharmaceutical, plastics production, mining, and other industries. The TFGF Series design is based on advanced Italian manufacturing, and its features are continuously being improved by our design team to fulfill the Industry requirements.
These rotary valves incorporate the following features:
High reliability

Compact size and heavy-duty structure

Safe operation

Light weight

Large capacity

Low power consumption

Good appearance
---
GFWB Series

High capacity rotary valves from 25L/r




through to 750L/r.

Supplied with cyclodrive gear unit and




chain and sprocket transmission. These


are heavy duty units with standoff
bearing sets and gland type seals.
---
GF & GFW Series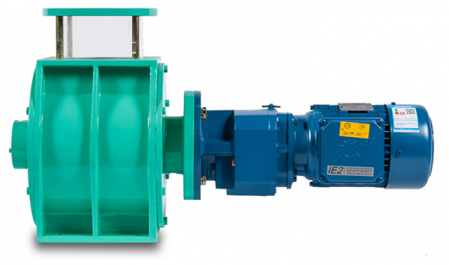 Standard models with capabilities from 2L/r to 24L/r and available with cyclo-drive gear unit with IP 55 rated motors.


These rotary valves are widely used in pneumatic conveying, bulk material metering and for installation on dust collectors and recovery cyclones.

Cast iron or stainless-steel body shell
with rotor vanes machined to close tolerances.


Replaceable wear strip fitted to rotor vanes
Heavy duty flanges and machined end plate

assembled for

reliable,

long lasting

operation.

Models may be supplied c/w air purge end bearing seals.

Fitted with adjustable transmission feature and safety guarding.

Finished in enamel paint over a prepared and primed surface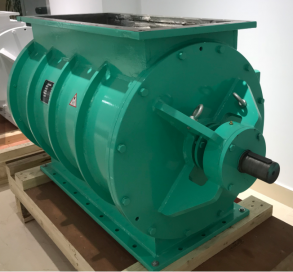 Stainless Steel Rotary Valves
Hygienic application stainless steel models are available to suit food standard requirements in either blow through or drop through configuration.

Older Rotary Valve Models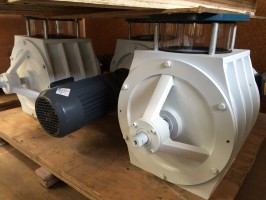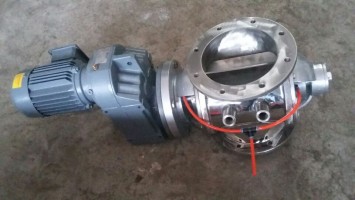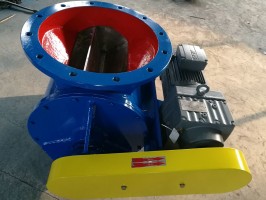 Capacities: 2.5 - 16 L/rev
Materials: Stainless Steel and Carbon Steel