Our drying unit is a Heil Model 85-25 manufactured by Heil Dehydration Systems in the US. The dryer was imported into New Zealand initially around 20 years ago for drying spent brewers grain from a brewery. A few years after the dryer was installed the brewery was amalgamated and the dryer was put into storage where it remained unused until around 2010 where it was brought out of storage and commissioned for wood shavings and sawdust drying within a wood pelleting plant. In this application, the dryer was rarely used as the owner of the wood pelleting plant was concentrating on other operations.
Our dryer arrangement includes the following equipment:
• Triple pass Heil Dehydrator dryer complete with a light fuel burner.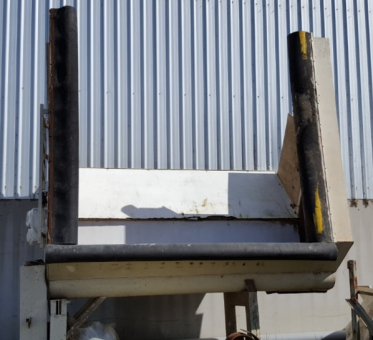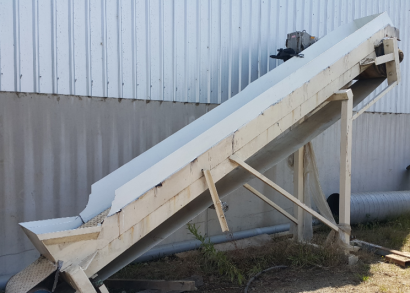 Infeed wet receiving hopper complete • Belt transfer infeed conveyor to the dryer with discharger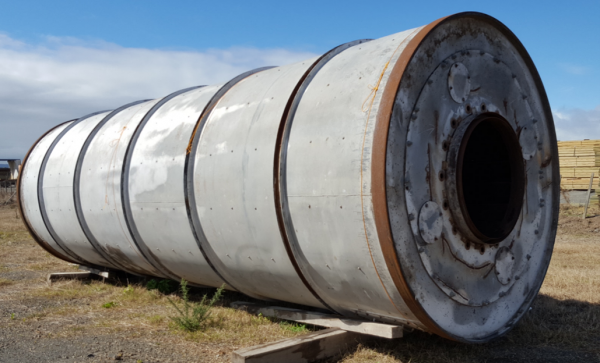 • Dehydrator triple pass drum with trunnions and feed infeed section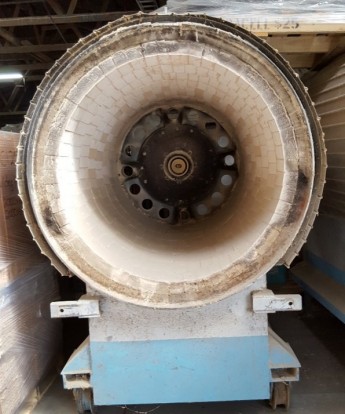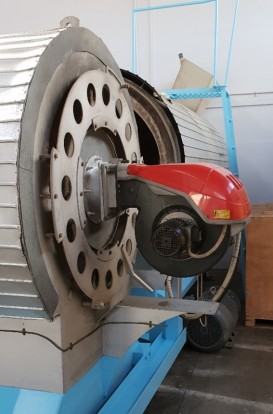 • Burner refractory assembly 1 • Burner refractory assembly 2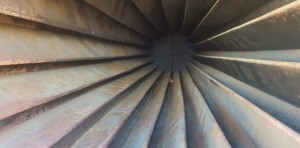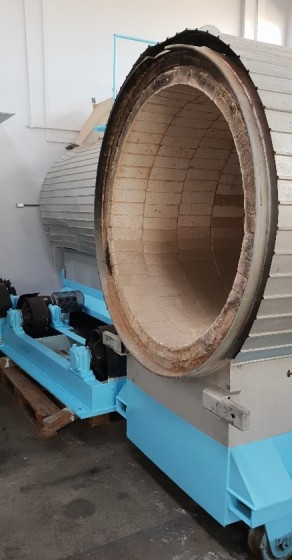 • Discharge dried product exhaust primary fan complete with secondary material transfer fan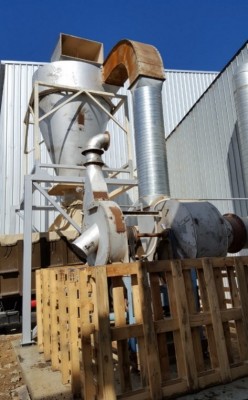 • Trunnions
• Primary receiving cyclone complete with exhaust ducting
This arrangement is complete and suited for shaving and sawdust drying applications. 3. The equipment items are in excellent conditions with little wear. The drum lifting vanes don't show any signs of wear and the trunnions and trunnion ring do not show signs of wear at all. Grain Tech Ltd has installed drum dryer arrangements from Heil, MEC, German dryers and Chinese models over the last 30 years and consider the Heil units the simplest to operate and most efficient and practical to install. The capacity expected from the Heil Model 85-25 is up to 4 MT of sawdust per hour or 60- 65 m3 of molded shavings. The evaporating capacity is up to 8000 lb/hour @ 1800°F (3.62 T/hour @ 982.2 °C).
The model 85-25 dehydrator system component item weights are as follows:
| | | | | | | | | | |
| --- | --- | --- | --- | --- | --- | --- | --- | --- | --- |
| Model | Drum | Furnace | Fan | Conveyor | Drum Bases | Collector | Misc. | Fire Brick refractory | Feeder |
| 85-25 | 9.98 t | 2.72 t | 1.96 t | 0.61 t | 1.72 t | 0.91 t | 1.13 t | 6.35 t | 5.9 t |
The dehydration system dimension is:
| | | | |
| --- | --- | --- | --- |
| Model | Length | Width | Height |
| 85-25 | 19.38 m | 2.67 m | 2.97 m |
The required HP is:
Model

Drum Drive

Primary

Fan

Conveyor

Oil Pump

Furnace

Blower

Furnace Air

Comp.

85-25

2.2 kW

37.3kW

0.75 kW

0.75 kW

3.73 kW

7.5 kW