Click here to view and download our catalogue
Biomass Processing Systems
Biomass is one of the most attractive resources for generating sustainable energy. This renewable resource, when harnessed correctly, is capable of generating large amounts energy which makes it a secure market to invest in.
Grain Tech LTD is specialised in and fully dedicated to supplying biomass energy equipment and facilities for pelletising various renewable loose biomass materials that include: crop waste, straw, sawdust, wood chips, bark, wood shavings, along with other industrial and household wastes. These biomass materials can be used for household and industrial applications instead of fossil fuels, which have significant advantages over fossil fuels due to its increased bulk density and energy efficiency, lower transport costs, reduced storage volumes, safer handling, and due to its significantly reduced environmental impact in comparison to fossil fuels.
Grain Tech's experience and engineering capability provides advanced equipment, technological solutions, and turnkey installations for the Biomass sector that will not only be technologically advanced but will also be future proof. Our advanced equipment and technology enhances agricultural production while also benefiting the environment.
---
1. Application fields
Biomass energy solutions application includes: crop residues, wood and its processing residues, manure, municipal solid waste processing.

Wood and wood processing residues
Forest growth and forestry biomass energy production processes, including firewood in the forest tending and thinning operations in the fragmented wood, branches and sawdust and other residues; timber harvesting and processing of branches, sawdust, wood chips and skins, etc. ; forestry waste byproducts, such as the fruit shells and cores.

Crop and crop processing residues
Agricultural waste in the production process, such as crop straw harvest residues (corn stalks, sorghum stalks and straw, etc.); agro-industrial wastes, such as agricultural production process, the remaining rice husk.

Animal manure
Livestock manure, it is the other converting forms of biomass (mainly grain, straw and forage crops, etc.) , including animal manure and their mixtures with bedding.
---

2. Design technology
(1)Wood pellet technology programs (forestry waste)
(2)Straw pelleting process (wheat straw, corn stalks, rice straw)
(3)Forage particles and briquetting process (barley, alfalfa grass, Pennisetum)
(4)Animal waste treatment process (chicken manure, pig manure)
(5)Waste treatment process scheme (MSW - fertilizer)
---
3. Grain Tech's Biomass Products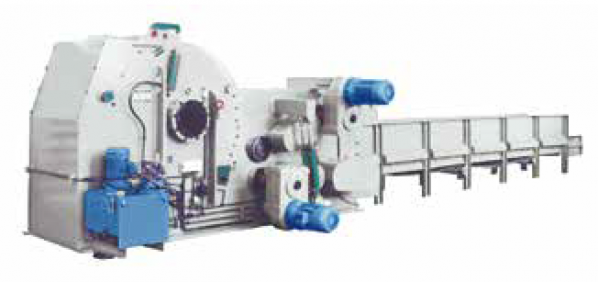 Wood Chipper
Excellent quality and efficient cost performance.
Suitable for wood logs, bamboo, brushwood, board etc.
Customisable product size to suit application.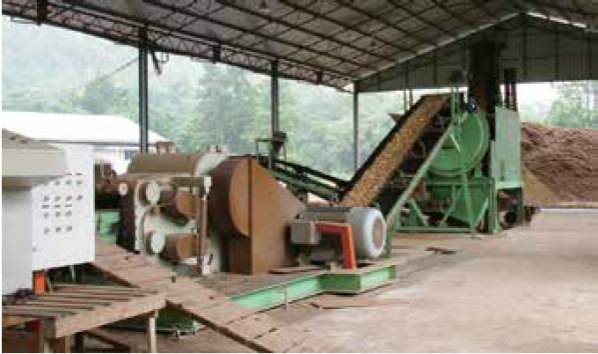 ---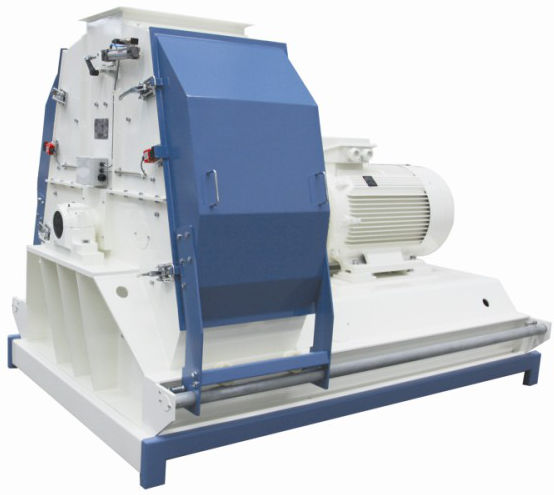 Hammer mills
HIGH PRECISION DYNAMIC BALANCING
Every rotor is dynamically balanced which ensures the stable running of the equipment, reduced wearing of bearings as well as hammer holders and other relative parts. This results in higher reliability with longer service life and lower maintenance costs.
INTERLOCKED SCREEN PRESSING MECHANISM (PATENTED)
Unique two-step or multi-step screen changed into a one-step process eliminates the uneven screen edges due to a multi-step operation, ensuring the absolute tightness of the chamber.
OPERATION FRIENDLY ACCESS DOOR
Equipped with rollers, the door can be pushed aside to fully open. Featuring easier operation, maintenance and the reduction of labour for the operator.
GENUINE WATER-DRIP TYPE GRINDING MACHINE
The design of the grinding chamber makes sense, not only in its shape as a water droplet, but also in its real performance function.
Suitable for sawdust, chip products and shavings.
Extra-large inlet for sawdust, chip and shavings grinding at a high capacity.
Matched with multiform type feeder.
Fitted with an interlock system to protect operators.
---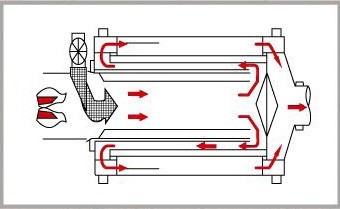 Dryers
Based on years of application experience and project cases, Grain Tech Biomass can provide multiple special industrial dryers in accordance with material characteristics to meet and most often exceed customer's expectations. This includes triple-pass rotary dryer, vibratory fluidized bed dryer (cooler), flash dryer and so on. They are proven to be effective and successful in a wide range of industries for the dehydration of alfalfa, sludge, palm fiber, coconut shell fiber, wood chip and saw dust, wood shavings, distillers, grain paper pulp and citrus and potato by products.
---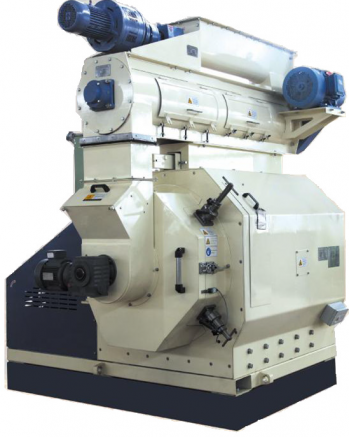 Wood Pellet Machine
Highly efficient single-motor V-belt driving transmission systems features ideal driving torque and running efficiency.
Dies in many thicknesses and die hole diameters. Specifications are available ranging up from φ 6mm to φ 12mm according to customer requirements.
Feeding by an advanced frequency-conversion motor, equipped with an overload protection device and a magnetic separator.
High capacity, low noise, convenient operation and low maintenance.
---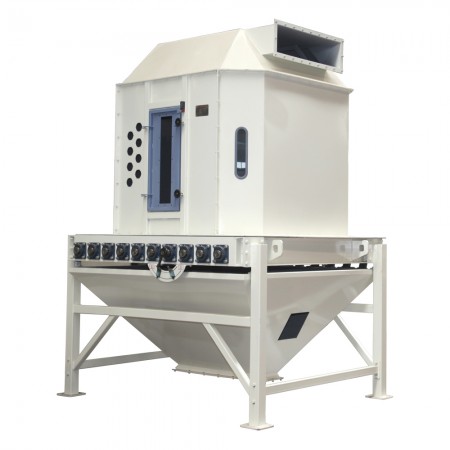 Wood Pellet Cooler
SLNF SERIES TIPPING TYPE COUNTERFLOW COOLER
On the principle for advanced counterflow cooling, the cooler is equipped with a tipping type discharging device driven by a hydraulic system. This is characterised by its smooth material flow, adjustable discharge rate and discharge speed as well as uniform discharging.
The octagonal cooling bin eliminates dead cooling corners - which is beneficial in the cooling of materials.
The new rotary spreader ensures the material is uniform and is completely cooled with minimum breakage. It also features an adjustable range of material distribution and lower power consumption.
The temperature of the material after cooling is not 5ºC greater than the ambient temperature while the moisture removal rate is not less than 3.8%, which extends the storage life of high-grade-pellets.
---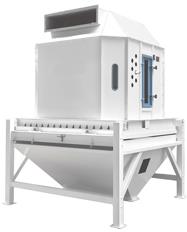 SKLN SERIES COUNTERFLOW COOLER
On the principle for advanced counterflow cooling, the cooler is equipped with a reciprocating type discharging device. This is characterised by its smooth material flow and uniform discharge performance.
There are pressure relief plates provided above the discharge device which greatly improves the load of discharging, reduces the torque while extending the service life of the component's parts.
Power transmission is via a camshaft which is driven by a geared motor featuring smooth driving motion reliability, lower noise as well as easy installation and maintenance.
The temperature of cooled materials is not 5ºC greater than the ambient temperature - which extends the storage time of high-grade pellets.
---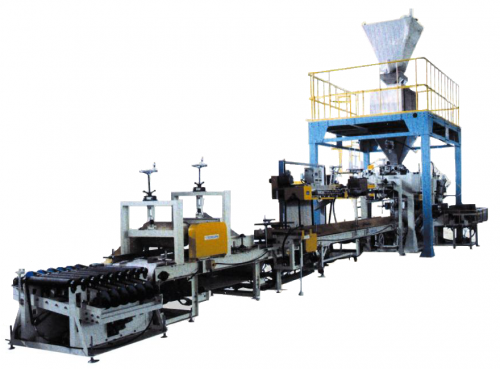 Fully Automatic Packing System
The complete and integrated packaging lines are suitable for bags of any type (paper, plastic, woven, pp, etc.) and various applications such as chemical feed, food and grain and the like and for 10-50kg bag sizes with the maximum rate of 1200 bags/h.
The system features the control system and safety device for each operating unit to enable fully automatic running. The servo motor drive arrangement results in higher performance efficiencies.
---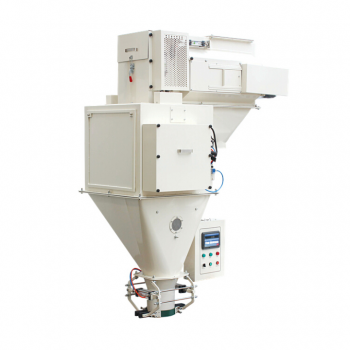 Semi-automatic Packing System
Unique anti-vibration design ensures excellent weighing accuracy.
Real-time weigh-track with internal digital adjustment and checking as well as automatic zero setting.
Suitable for packing granular and powder materials.
---
AUXILIARY EQUIPMENT:
TDTG SERIES BUCKET ELEVATOR
Fire-proof and anti-abrasive rubber head pulley to prevent belt slip.
Equipped with an anti-explosion vent which can effectively avoid dust explosion while ensuring safe and reliable operation.

Backstop fitted to efficiently prevent material from chocking due to machine stoppage
Special cramp folding technique is applied in trunking manufacturing hence high strength and food sealing performance are ensured.
Belt take up used is either gravity type or thread rod type.
Alignment alarm and speed monitoring devices are optional.

---

TGSU SERIES U-TROUGH DRAG CONVEYOR
Self-cleaning, mainly used for horizontally conveying powder and granular materials.
'U' shape trough scrapers are made of industrial plastic with excellent wear resistant performance.
Low noise, little material residue and long service life.
Simple design, good sealing performance, flexible process layout and lower power consumption.
Widely used in grain feed and pre-mix processing as well as light industrial and chemical industries.
---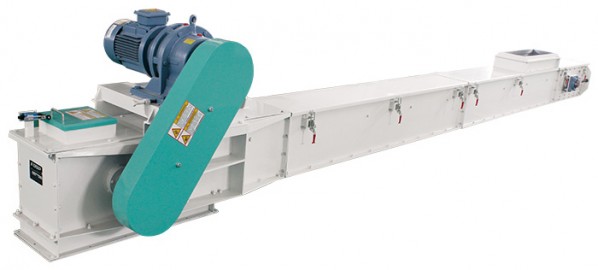 TGSS SERIES EN MASS DRAG CONVEYOR
Equipped with an alarm device for material blockage.
Devices for speed monitoring and chain breakage protection are optional.
Stable running, low noise and long service life
Flexible for multi-point feeding and discharging.
Thread rod type take-up (tensioner) is fitted to the tail assembly
---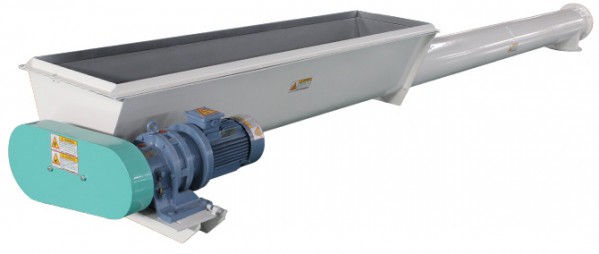 TLSS SERIES SCREW CONVEYOR
Variable adaptability, flexible inlet and outlet arrangement, low noise, convenient operation, installation and maintenance.
Widely used for he horizontal transfer applications include (≤ 15ºC) or vertical conveying for all kinds or powders/granules.
---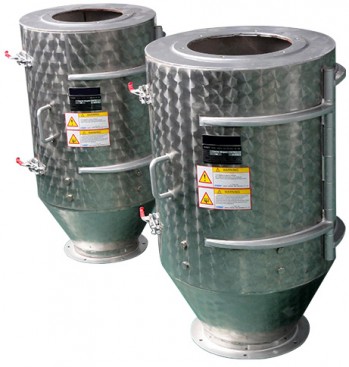 TCXT SERIES PERMANENT MAGNETS (Rare Earth Type)
Powerful iron removal performance without power consumption.
Magnetic field intensity ≥ 3000GS
Iron removing efficiency ≥ 99%
---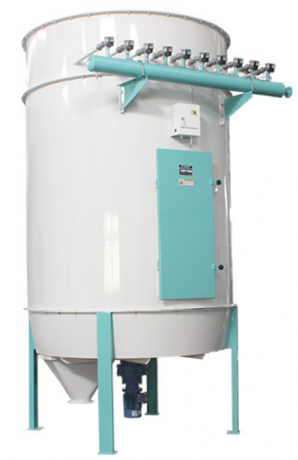 TBLMD SERIES HIGH PRESSURE JET FILTER DUST COLLECTORS
Mainly used at intake pit and large volume dust collection applications.
Dismountable socks with cages and unique reverse jet device for easy maintenance.
Up to 1m² filtering are for each sock greatly reduces the space needed.
The series includes the models TBLMD4, 10, 18, 26, 39, 52, 78, 104
---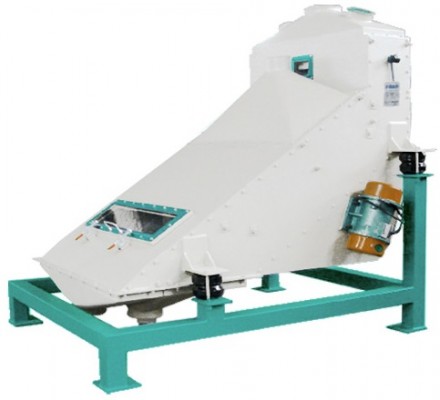 SFJZ SERIES VIBRATING SIFTER
Minimum vibration and low noise.
Simple and convenient screen hold-down mechanism enables fast screen changing.
Suited for separation of fine and coarse over tails.
---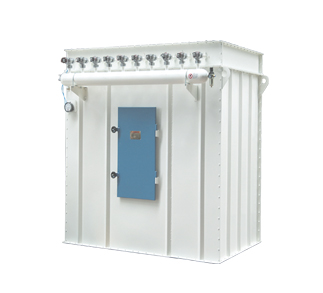 LNGM SERIES HIGH PRESSURE JET FILTER DUST COLLECTOR
Equipped with high pressure solenoid valves, the air inlet is located in the dust hopper, preventing dust-laden air from directly impacting the filter bags which results in the increased service life of the bags.
The series includes he models LNGM18A, 24, 30, 36, 45, 54, 63, 72, 81, 90, 117, 228.
---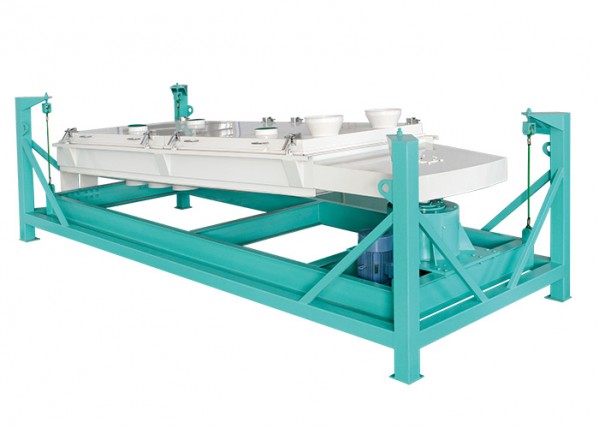 MFJH SERIES ROTA-SHAKE SIFTER
Balance weight drive system ensures minimum vibration and low noise.
Belt transmission arrangements eliminates oil lubrication and oil leakage.
The support system for the sliding tail arrangements results in greatly reduced noise and improved sifting performance.
Quick sieve changing due to simple and convenient sieve clamping mechanism.
Double-deck, triple-deck or double-deck with dual inlets are available as options (tailored supply).
Suitable for grading pellets and powder materials.
---
AUTOMATIC CONTROL ENGINEERING
Optional arrangements include:
Control System with Conventional Switching interface cabinet incorporating an etched panel process arrangement and push button operation.
Control System with PLC Memory Programmed Control where the control functions and interlocking of the individual machines are achieved with a PLC instead of relays.
Process Computer Operational Control where a complete integrated control system is provided which incorporates a PC based software that enables a high degree of reliability, high accuracy and practically an operator-free working.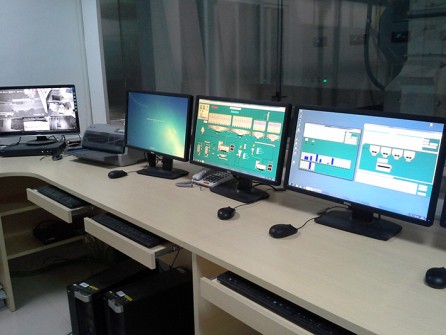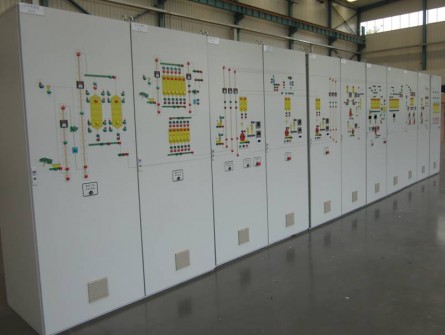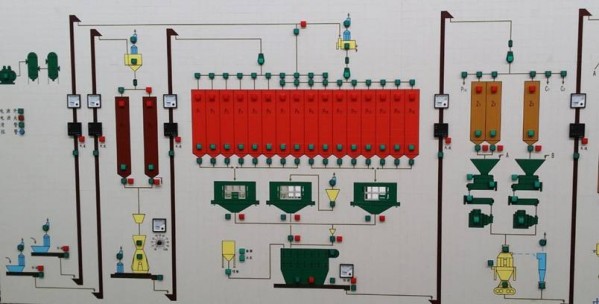 ---
RING DIE & PRESS ROLLER
Advanced Manufacturing Tools. We supply all brands/types of dies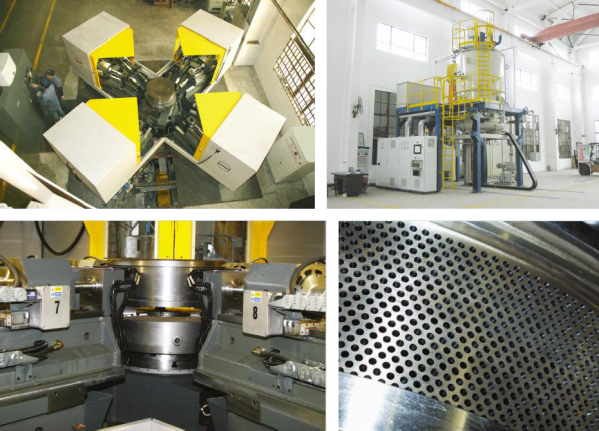 ---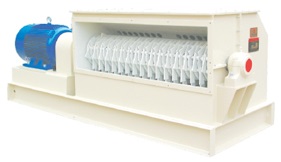 HIGH FIBRE HAMMER MILL
SFSPM SERIES HIGH FIBER GRINDING HAMMER MILL
Super wide grinding chamber.
Laterally installed inlet makes it easier for high capacity feeding into the grinding chamber.
Offset screen design improves screen utilisation ratio and grinding efficiency
Highly developed configuration contributes to steady running, and low maintenance costs.
---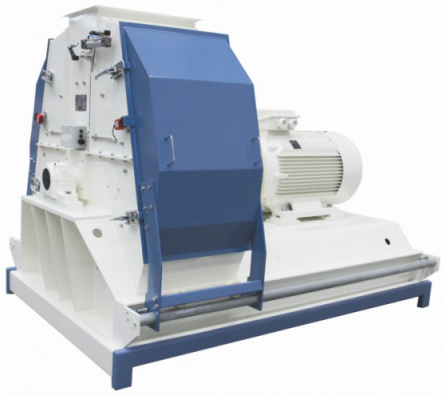 Hammer Mill
SFSPM SERIES HIGH FIBER FINE-GRINDING HAMMER MILL
Classical type of grinder for processing fiber materials and proven by decades of experience.
Easy operation, convenient maintenance.
---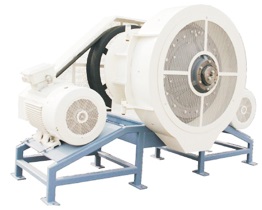 BRIQUETING | CUBING MACHINE
MYKC SERIES HIGH FIBER BRIQUETTING | CUBING MACHINE
Classical double-motor drive contributes to stable running.
Frequency conversion speed control feeder with anti-bridge design.
Furnished with a speed monitor warning device that ensures operational running is safe and reliable.
Liquid addition is available for this machine.
Suitable for briquetting/cubing bulk materials like lucerne and straw/hay etc.
---
TURNKEY PROJECTS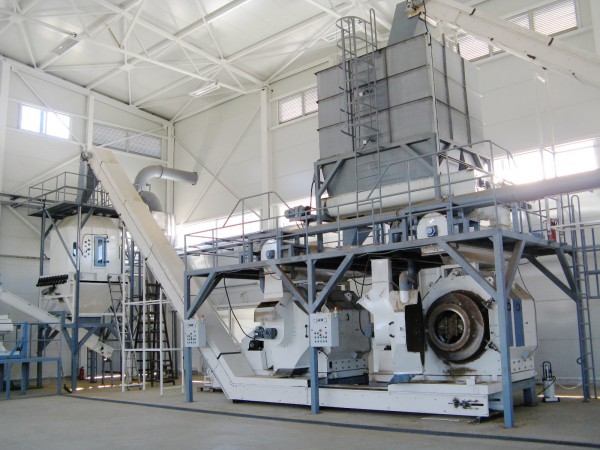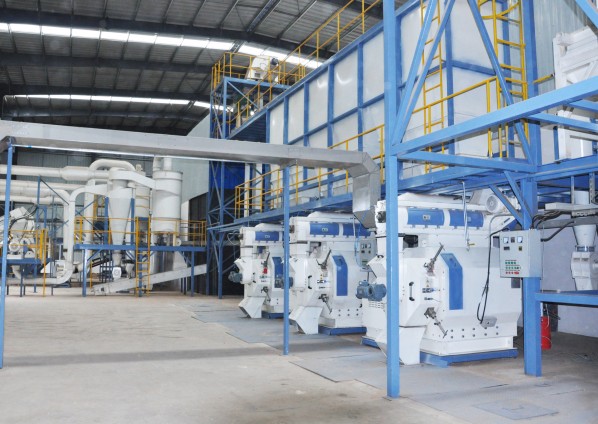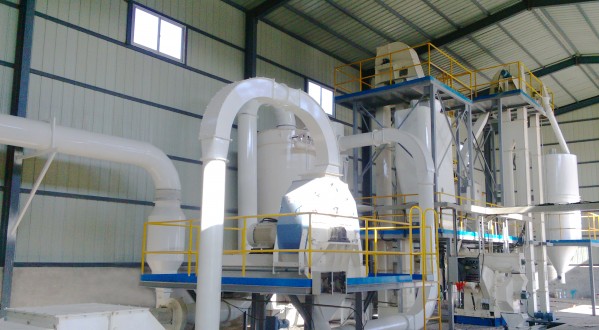 ---
WOOD PELLETING ARRANGEMENT DESIGNS
1.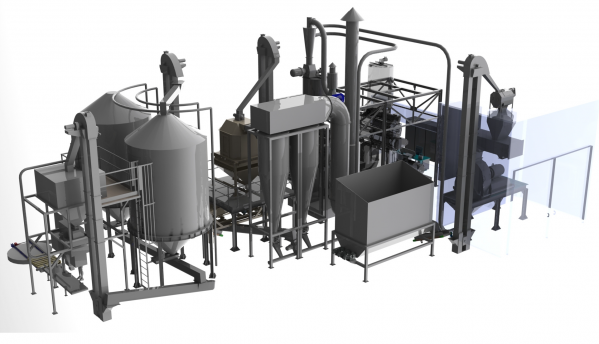 2.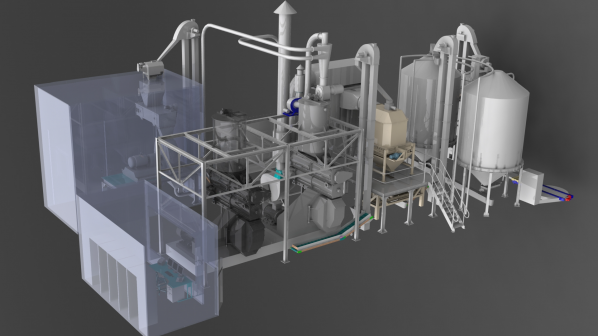 ---
Our other products
For further information regarding these products, feel free to contact us at Grain Tech. We would be more than happy to help.
MPSL80X120 Vertical Crusher

Mainly deals with bark, roots, straw, wood waste and other materials used in construction; equipment feeding speed is automatically controlled by PLC based on host load; with a remote device, one person can remotely operate this machine; its hammer is engineered with high wear-resistant materials, ease of removal and replacement; feed hopper by a hydraulic cylinder drive roll, easy maintenance; there is no requirement for the water content of raw material in this equipment;
(2)MSPY series Wood shredder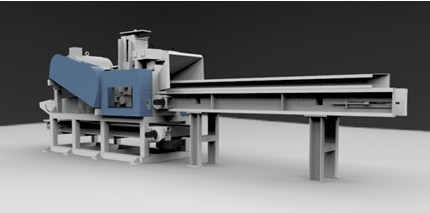 Control speed with speed control valve; liquid electrically coupled automation control; multiple blade combinations, efficient cutting; high production, low energy consumption, stable running, simple operation.
(3)SFSP132 series saw dust hammermill



Mainly deals with the object through the chipper processed wood chips and straw broken through the thick feedstocks;




Mill screen hole can be chose φ12-φ20mm;




hammer mill crushing principle is material beating by hammer, hammer of high wear-resistant materials;




Side door open to replace sieve, ease of replacement; door with safety switch, automatic power off when changing screens, safer during screening replacement;




Forward and reverse rotation, hammer wear uniform.





(4)MFSP70×110×2 double-rotor straw crusher



Mainly deals with raw straw, straw can be baled or in bulk ;




Side door for screens replacement, simple and quick;




Hammer mill principle: beating and impacting by hammer, the hammer of high wear-resistant materials, easy removal and replacement;




Crusher equipped with front drive or chain conveyor belt, the bottom material discharging needs to be equipped with belt or pipelines.





(5)MUZL M Series Pellet Mill



Adopts advanced frequency conversion motor feeder, the force feeding mechanism, uniform feeding, no machine blocking;




Belt speed system, overload protection devices, and iron removal devices, ensuring the safety of equipment;




Bearing automatic lubrication systems, reliable and safe, saving time and labor;





(6)MYKC briquetting machine



Used for grass, straw and other bulk materials briquetting.




Classic dual motor drive, smooth transmission;




Equipped with a speed warning device, safer and more reliable;





(7)Auxiliary equipment
Counterflow cooler
---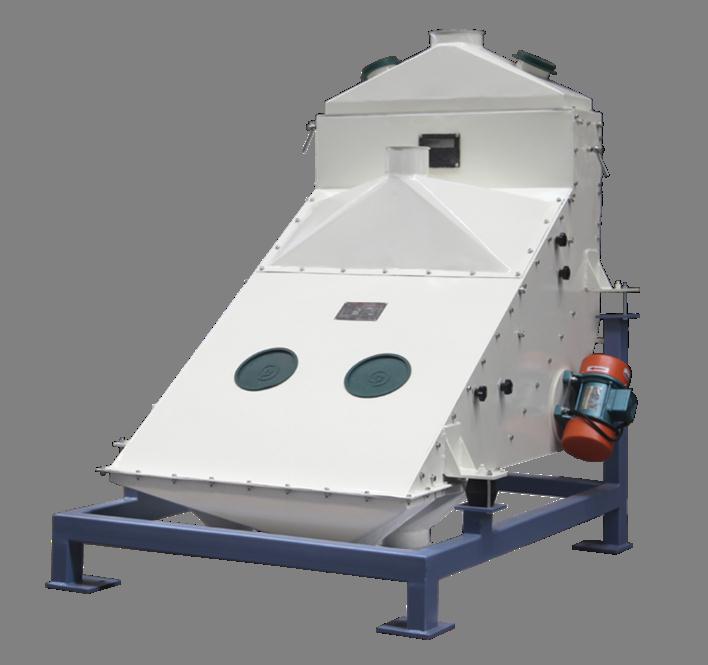 ---
---
---