LNGM Series High Pressure Jet Filter Dust Collector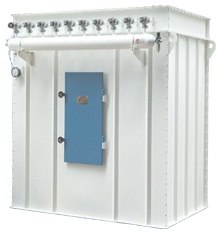 The adopted TDK type high pressure solenoid valve increases the air jetting amount with improved dust removal. The air entry is located on the dust hopper, avoiding dust ladened air from directly impacting the filter bags, this results in increased service life of the bags.

The series includes the models LGM 18 (24), 27 (36), 36 (48), 45 (60), 54 (72), 63A (84), 72A (96), 81A (108), 90A (120), 117A (156).