SZLH Series Pellet Mill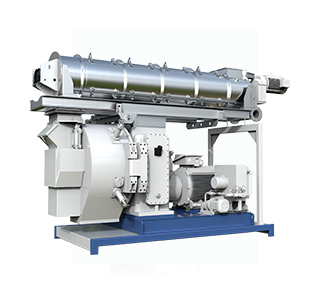 Gear-drive for reliable production
High machining and installation precision of gear box contributes to reliable, precise and efficient transmission, bringing in stable production without failure downtime.
High output and energy-efficiency
Optimized feed-to-pellet deflector structure, widened ring die working area to enable consistent pellet quality, high output and lower energy consumption (possible to reduce power consumption to 6.3kW•h/t for livestock feed production).
Smart control and easy operation
Fuzzy logic is introduced to the controller of the pelleting system to optimize processing parameters, eliminate human factors and achieve more effective production. Unique die changing and roller adjustment tools for easing labor.
CE Standard design details such as overload protection, door protection, gear box protection with liquid level monitoring and iron removing, guard hoods, etc. to ensure safe, reliable and stable production.