MUZL 350/420 Pellet Mill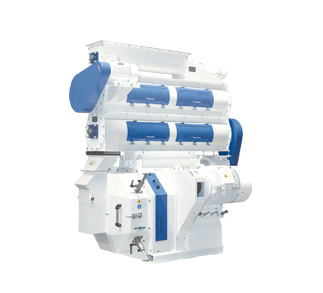 Time-tested pellet mill for processing feeds for livestock, poultry and fish.

Power drive system for optimal energy efficiency
The robust two-motor belt-drive system allows for smooth operation, low noise and optimal energy utilization. The improved drive system simplifies maintenance.
Cost-efficiency alternative thanks to small footprint, excellent performance
Superior compact design extremely slashes investment cost, enabling further line capacity expansion.
Low operation cost thanks to easy maintenance, resulting in increased up time.
The optionally available die lift for the installation of ring die allows quick die change to the specific needs of the customer.